For a long time, Customer Support and Support Centres were departments that are only implied after a customer has purchased an item or service, and has a question or problem about this item or service. Customer support therefore only was involved at the end of the customer journey.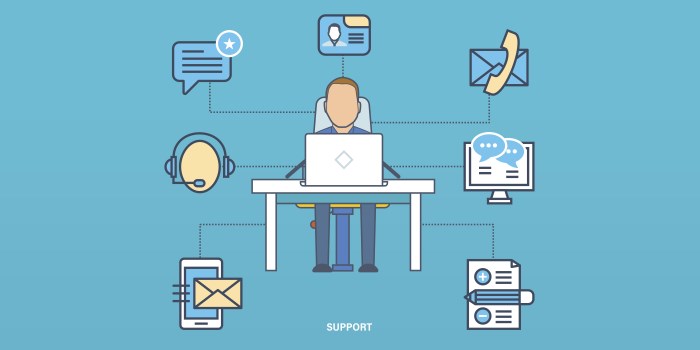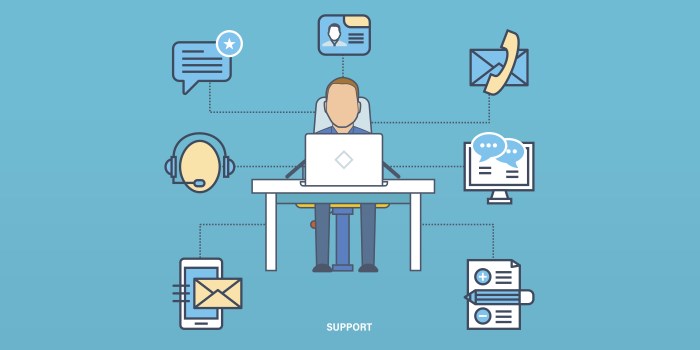 Companies do not sell a product, they sell user experience
Recently however, digital channels allow organizations to interact differently with their customers. Customer support takes part of the entire customer journey, and makes an enterprise stand out from the crowd, by delivering an exquisite customer experience throughout the entire journey. This journey does not start at the time of the purchase of a product or service, but is omnipresent from awareness to after-purchase service, so your customer will become your best brand ambassador.
Therefore, companies like Uber, Tesla, Apple, Amazon, Netflix, or BMW do not sell a product, but they sell user experience. This experience must be consistent across all the touchpoints and channels with the future customers or brand ambassadors.
One of the imperative changes that are implied is the 24/7 availability of your customer or support centre. Today, in many cases, support is limited to email, or this is still a traditional call centre that is available during office hours and – god forbid – applies an extra charge for receiving telephone support. It is time to change the 'customer support centre' into an 'Experience Centre' or even better a 'Value Centre'.
The move from traditional support to chat-style self-service support
At the same time, 2 major changes are happening:
Users are moving away from dedicated apps into messaging applications with a conversational interface
Customers prefer self-service over a traditional 'How can I help you'
These 2 tendencies initiated the move from traditional support to chat-style self-service support.
Some companies have implemented chat support into their website. Some nice examples, are the websites from online retailers like bol.com or CoolBlue. Other websites have implemented a more basic form, where the chat is only possible with a live agent.
When moving into these types of touchpoints, enterprises should not underestimate the value of this new channel, and give this some serious thought. After all, it will participate in the customer journey and the overall customer experience. Some virtual agents and Chatbots will only need to access informational types of data ("what are the opening hours of your store in Brussels", other will need contextual information and integrate with one or many integration points with backend systems ("Why is my order still not processed?").
A new version 'Chatbots'
First version 'Chatbots' were very limited in their capabilities to handle Natural Language, did not maintain a conversational state, and were not able to respond to ambiguous questions. Today technology has much improved and using Artificial Intelligence, Cognitive computing and Machine Learning, these virtual agents will be able to understand and respond to a large variety of questions using natural language.
Both virtual and live agents have a role in this touchpoint with your customer. Implementations have shown that up to 70% of customers' questions can easily be deflected to a virtual agent or Chatbot. This high deflection rate frees up valuable time from live agents, so they can dedicate their support time to higher value questions, hard to answer questions, escalated or sentiment driven interactions.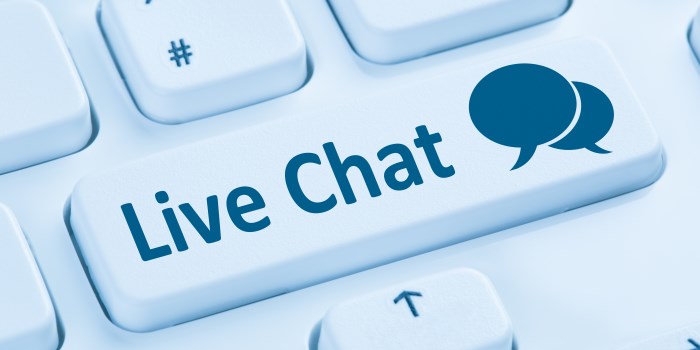 The implementation of a Chatbot for customer support
When implementing a Chatbot for customer support, companies should consider the different options available on the market today. Development Frameworks like the IBM Watsons' Chatbot Framework, Microsoft Cortana Bot Framework (or others), allow companies to easily build a Chatbot. But there is more to a Virtual Agent is than just a Chatbot.
Besides trying to understand the intend of a question by engaging in a conversation using Natural Language Processing (NPL) and Natural Language Generation (NLG), a knowledge base should be created to successfully respond to the identified intent. This means a well-thought process and interface should be put in place to build, maintain and monitor the knowledge base. Furthermore, your live agents should be able to enrich the conversation, add knowledge to the knowledgebase, and use a dashboard to measure the usage and success of the virtual agent.
When a Virtual agent should respond to more specific questions, the answers might require combining informational data with transactional data. The platform should provide an easy way to combine responses from the knowledge base, with data retrieved from operational systems.
The limits of Chatbots
There will also be many cases, where a virtual agent or Chatbot will not be able to answer all possible questions. A smooth transition or escalation process should be put in place to make sure the customer journey is not disrupted in any way. The Virtual Agent should therefore be part of the channel and not be an isolated solution. When a virtual chat is transformed into a live contact or live contact, the transition should be as smooth as possible, and almost be transparent for the customer, and all acquired information from the virtual agent should be presented to the live agent.
Another very important point when considering Virtual Agents, are integration with existing security layers, handling of Personally Identifiable Information (PII) and the compliancy to the General Data Protection Regulation (GDPR).
Taking the above these items in account, it is easy to understand, a simple Chatbot is not enough. Specific technology vendors like NanoRep, CXCompany, Creative Virtual, [24]/7 or many others, have already build specific solutions for virtualising your Customer support and turn them into a value centre.
Both 'bot' frameworks, and VCA platforms should be considered when looking at digitising your customer centre
Think about assessing what you are looking for
Now is a very good time to consider initiatives on virtual agents, and make them part of the entire customer experience. Think about assessing what you are looking for, think outside-in, put yourself in your customers' shoes, and don't try to just 'replace' a traditional internal process by replacing the live agent with a virtual agent. After such assessment, make sure you define an achievable and realistic roadmap. And if you don't know where to start, find a company like Business & Decision to help you on your journey.