There is tremendous enthusiasm for Data Mesh. And for good reason: we finally have a complete framework for valuing data at company level. This white paper offers you a deep dive into the concept of Data Mesh to understand the ins and outs and get the keys to apply it to your organisation.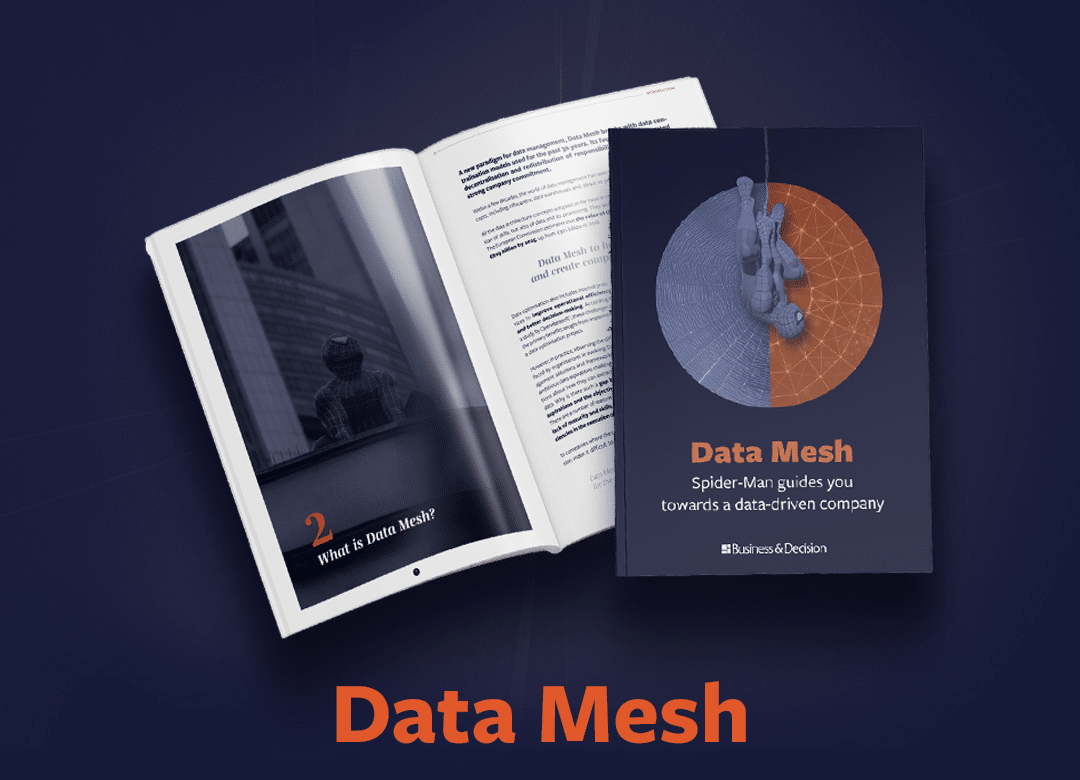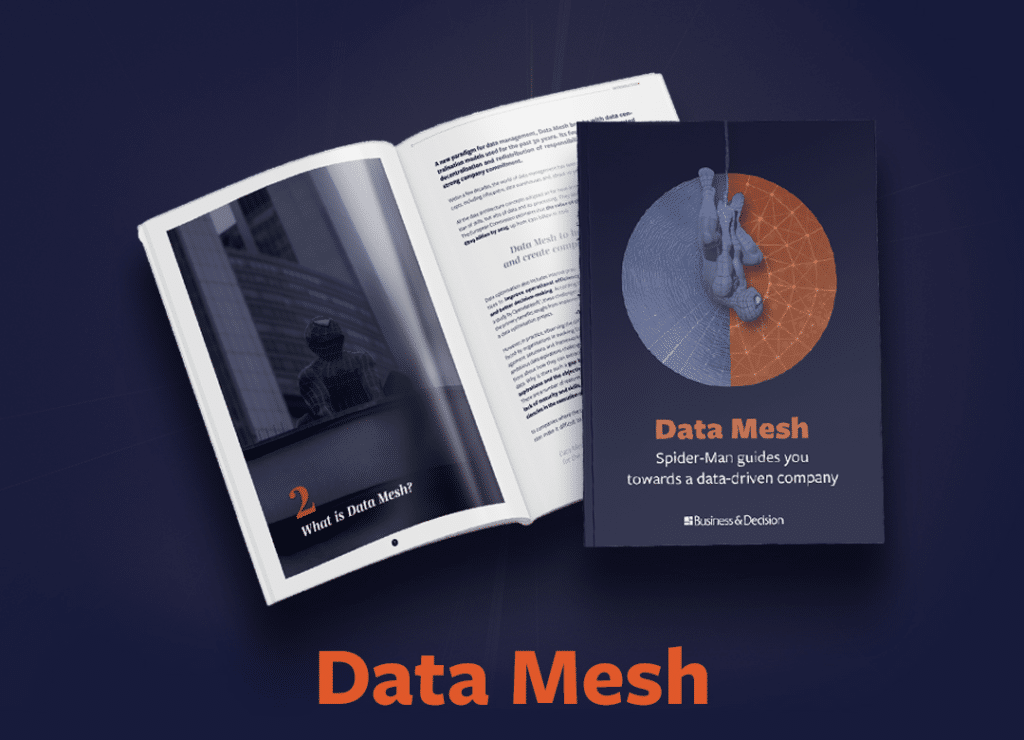 A full white paper to understand and apply the concepts of Data Mesh

1- Data Mesh: the ultimate model for data-driven companies?
2- Data domains: Data Mesh gives business domains superpowers.
3- Data Mesh: data is a product
4- Data infrastructure self-service as the technological driving force behind Data Mesh
5- Data Mesh: federated governance to guarantee efficiency
6- Data Mesh: Practical examples & feedback
7- Data Mesh: a total data-driven model
Data Mesh: The ultimate model for data-driven companies?
Data Mesh thus embraces organisational issues but also those relating to methodology, governance, architecture and skills to help organisations adopt analytical practices.

💡 In short, Data Mesh is the modus operandi of data-driven companies.

It breaks with the data centralisation dogma that has been applied for decades and proposes an innovative approach that truly empowers businesses. It is sometimes said that it merely constitutes decentralised organisation. This is false and reductive: it is in fact both a distributed and federated model.
The Data Mesh is therefore a North Star that should be followed without necessarily trying to reach it.
With such an ambition, the debate is raging… Is Data Mesh applicable in our companies or is it in fact a utopia? So I'll tell you straight away: yes, it's a utopia! But this is the kind of utopia that creates value every time you get close to it. The idea is not so much to apply all the principles of Data Mesh to the letter but rather to deploy them in an iterative and pragmatic way.

Understand the concepts of Data Mesh
to apply them in your company

Benefit from feedback & experience
to inform your choices and decision making

Finally meet Spiderman
in an instructive and relaxed reading way
We give you the compass to follow the right direction
Written collaboratively by our experts, it responds to our mission of sharing knowledge to enable you to get full value from your data. Because as we say at Business & Decision: 'Expertise is good, sharing it is better!'.

As we say at Business & Decision: "Expertise is good, sharing it is better!


Fill out the form to access this content >>