Mastering data and its uses to create value is an ambition that is increasingly shared. However, organisations continue to face obstacles that Data Mesh could help to overcome… provided the transformation is successful and the whole company is brought together.
1- Data Mesh: the ultimate model for data-driven companies?
2- Data domains: Data Mesh gives business domains superpowers.
3- Data Mesh: data is a product
4- Data infrastructure self-service as the technological driving force behind Data Mesh
5- Data Mesh: federated governance to guarantee efficiency
In this article, we give you some guidelines for getting started and some feedback from companies that are successfully implementing one or more pillars of Data Mesh.
According to IDC (Source: European Future Enterprise Resilience Survey, August 2021), data analysis is a priority in terms of technological investment for 61% of European companies. This expenditure is aimed in particular at enabling them to cope with the data tsunami (180 ZB of data generated worldwide in 2025, 13.6 ZB of which was by organisations).
However, only 0.8 ZB of data is being utilised by companies worldwide (source: IDC Worldwide Global DataSphere Forecast). And it is lower still for the most powerful practices based on AI or Machine Learning (ML).

To make effective use of this ever-growing asset, organisations must therefore be able to extricate themselves from the data chaos and the tragedy of silos. This is the purpose of Data Mesh, a concept that we have detailed in this document and for which we shed light here on practices through practical feedback.
Data Mesh to scale up analytics
Another figure: The IDC estimates that within three years, the volume of data used will rise to 3.1 ZB, 2.8 ZB of which will be unstructured data. This progression is a response to the desire of companies to accelerate their use of data and the process of scaling up. Data Mesh enables these ambitions to be realised through its approach structured around governance, organisation by domains, infrastructure and products.
By providing multiple best practices and a global framework, Data Mesh can be compared to ITIL (the Information Technology Infrastructure Library). Moreover, it seems hard to envisage companies succeeding simultaneously on all pillars. They may initially address one or two of the fundamentals of Data Mesh, and then gradually expand its footprint.
Following the path of Data Mesh is like following the North Star. Reaching the destination is utopian, it is not the challenge of this concept, but each time you get close to it, you will have taken a step towards the data-driven company and created value
Every achievement on one of the pillars will enable the company to make a profit. It is not necessary to complete all four to create value through increased organisational maturity. Such transformations are complex.
Implementing a 100% data product logic is a real challenge. The same goes for the other main pillars. Data Mesh should therefore be understood above all as a trajectory, to be undertaken in stages, each of which will bring incremental benefits. Following the path of Data Mesh is like following the North Star. It is a direction. Reaching the destination is utopian, it is not the challenge of this concept, but each time you get close to it, you will have taken a step towards the data-driven company and created value.
That said, where do you begin? How do you get started? What is the specific path to follow? There can be no single answer. It depends on the company's IT, digital and data priorities and road map.
Data Mesh's first steps focused on value
In the previous chapters, we have identified several relevant steps to weave the fabric of Data Mesh. A good starting point is to list the priority actions for each pillar. These include, for example:

The organisation of a first data domain. To do this, you need to find a business that is mature in the management of data and seeking greater autonomy in its optimisation. Based on this motivated business, all the basics of how Data Mesh works can be put in place.
The implementation of a data product pilot. This is a way of spreading the product culture within the teams and launching initiatives on the other three pillars. After creating the first products in a domain, it will then be possible to make it autonomous and apply the division into domains. Moreover, implementing data as a product is undoubtedly the most engaging project for businesses and the one that generates the most business value.
The creation of a data platform. Independently of Data Mesh, many companies today are undertaking this large-scale modernisation project with a view to industrialisation. The challenge with Data Mesh is to design this platform to serve all needs and support self-service for data domains.
The application of federated governance principles based on the Data Owner and Data Steward functions. It is an opportunity to make businesses responsible, and even to integrate measurable data objectives into their business challenges.
Implementing data as a product is undoubtedly the most engaging project for businesses and the one that generates the most business value
Collaborative workshops bringing together members of IT, data and businesses, such as the Data Mesh Bootcamp that we organise, are also an opportunity to acculturate and federate. These meetings must also lead to the definition of an action plan and a road map that set the priorities and planning of actions on the four pillars of Data Mesh.
On the way to Data Mesh: some examples from our experience
🔎From Data Hub to Data Platform as a Service
A major French multinational in the digital sector is pursuing an operational project involving Data Mesh, planned to last several years.
As a first step, the company plans to review its data architecture, starting by identifying the components of its existing system that are compatible with Data Mesh. Taking advantage of the technological possibilities of the new tools, the company is redefining its governance and organisation. The platform was previously operated in Data Hub mode based on Hadoop Spark. It has been modernised and implemented with Infrastructure as Code and the Cloud.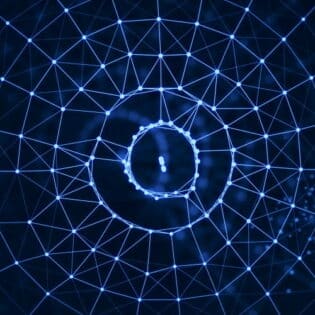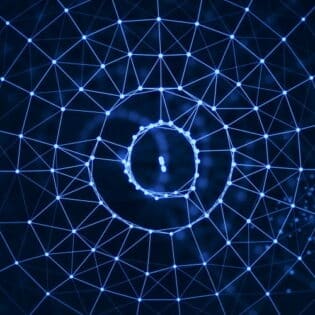 In its journey towards Data Mesh, the IT teams want to be ahead of the curve and prepare everything for the transformation of the businesses. They plan to move from a data factory mode (where they do everything) to a data platform owner mode. In the latter case, the data platform is managed as a product by IT, which makes it evolve according to the needs expressed by the businesses. This mode also allows for a distribution of responsibilities, particularly as regards governance and data optimisation. Once the data domains are deployed, everything will be ready to move to the data platform as a service model promoted by Data Mesh.
🔎Platform, governance, product… all paths to Data Mesh
A large company in the e-commerce sector took the modernisation of its data platform as the starting point for Data Mesh. The approach is primarily technological and aims to address the limitations of the existing data warehouse and data lake. These data platforms lack agility and are expensive to operate. In response, the company decided to migrate its entire data platform to the cloud.

This project encourages the direct involvement of the business domains in the development of a data product logic and leads the IT Department to hand over the project aspect. This transition has been prepared for a long time by an increase in the maturity of the business domains in terms of agility and the product approach.
In another company in the same sector, data governance was developed as a priority following a request from the marketing department. The marketing department understood that control of its data assets was strategic in order to create value for the entire company. The organisation is therefore working on the deployment of a data catalogue, the appointment of data owners and the establishment of a federated community focused on governance and directly linked to the businesses. In this context, the structure has chosen to adopt the federated governance concepts of Data Mesh involving the Data Office, and eventually data domains.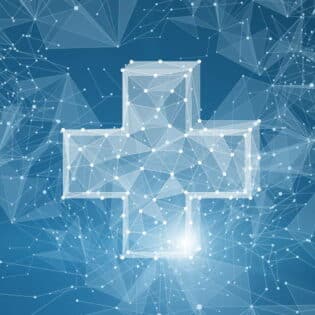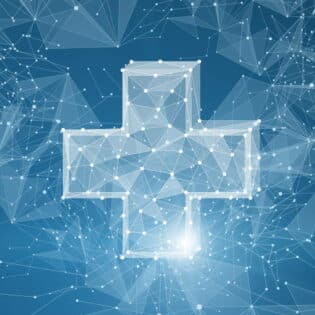 Data Mesh roadmap and maturity KPIs
As we have emphasised several times, the Data Mesh approach is carried out in iterations through initiatives conducted on the different pillars. This requires a road map and a vision that includes objectives for the short term (three months) and others for the medium and long term (one to three or even five years).
First steps are therefore widely available on Data Mesh and can thus enable value to be added in the first few weeks. However, this concept implies a transformation and therefore requires a longer-term vision.
To verify the benefits generated by the Data Mesh initiatives and the alignment with the initial road map, it is naturally advisable to define and monitor indicators. The main KPI is undoubtedly usage, and first and foremost the rate of use of the data, i.e. the data products. Usage is measurable via, for example, the number of API requests, downloads from the data marketplace or ratings left by consumers on the marketplace, which can be used as an NPS (Net Promoter Score).

It is also consistent to measure the portion of the data assets shared between the domains. Existing methodologies for measuring the data maturity of companies also provide different metrics adapted to the challenges of Data Mesh and its deployment.
Data Mesh therefore defines a transformation path for companies that want to become data driven. Multiple routes are possible. You can use the ones presented in this article as a guide to determine which one will be most effective for your organisation.

How to use Data Mesh: things to remember
📌Collaborative workshops to acculturate and federate
📌Not one, but several possible entry points and trajectories
📌Identify the IT components that are compatible with Data Mesh
📌Identify and share data via a marketplace
📌Deploy a catalogue and appoint data owners
📌A road map with a long-term vision
📌KPIs to measure the value generated at each stage of maturity

This article was written in collaboration with Christophe Auffray.