Publisher
You are visiting Business & Decision Group's blog, published by its parent company (Business & Decision S.A.).
Company name: Business & Decision S.A. (Tel.: 01 56 21 21 21)
Public limited company with a capital of EUR 551,808.25
Registered at RCS Paris under number: 384 518 114 B
Headquarters: Cœur Défense A -110, esplanade du Général de Gaulle 92931 Paris La Défense Cedex, France
Publication Director: Business & Decision
Hosting
This site is hosted by :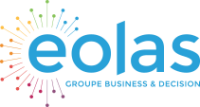 EOLAS, groupe Business & Decision
29 rue Servan
38000 Grenoble
France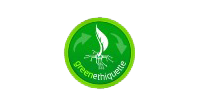 EOLAS, groupe Business & Decision, manage next generation Green Data Center, ecologically designed, using the most innovative solutions available.
Credits
Photos: ®Business & Decision, ®iStock, ®Pixabay, ®Pixnio.
Personal data
By sending us your data, you accept your data to be collected by Business & Decision, responsible for treatment, and that the data is used with the goal of answering your request and all adjecent communication from Business & Decision in relation to your request only.
In compliance with the European General Data Protection Regulation regarding personal data n°2016/679 from 27 april 2016 entering into effect on 25 may 2018, you have the right to access and correct your data as well as withdrawing your consent in certain circumstances, asking to limit or oppose yourself to the treatment of your data and a right to portability of the information that concerns your person.
All requests, including excercising your rights can be directed to mesdonnees@businessdecision.com.
For all additional information, please consult our Personal Data Protection Charter.
Copyrights
Reproduction or representation, integral or partial, of the pages, data, or any other component that makes up the site, by whatever process or support, is authorized, provided the source is acknowledged: Business & Decision.