Publisher
You are visiting Business & Decision Group's blog, published by its parent company (Business & Decision S.A.).
Company name: Business & Decision S.A. (Tel.: 01 56 21 21 21)
Public limited company with a capital of EUR 551,808.25
Registered at RCS Paris under number: 384 518 114 B
Headquarters: 153 rue de Courcelles, 75817 Paris cedex 17, France
Publication Director: Business & Decision
Hosting
This site is hosted by :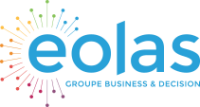 EOLAS, groupe Business & Decision
29 rue Servan
38000 Grenoble
France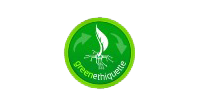 EOLAS, groupe Business & Decision, manage next generation Green Data Center, ecologically designed, using the most innovative solutions available.
Credits
Photos: ®Business & Decision, ®iStock, ®Pixabay, ®Pixnio.
Personal data
Any information entered on the Business & Decision website may be recorded for exclusive processing by Business & Decision. You have the right to access, modify, rectify and delete data collected on this site, in accordance with the provisions of the Regulation (EU) 2016/679 of the European Parliament and of the Council of 27 April 2016 on the protection of natural persons with regard to the processing of personal data and on the free movement of such data.
To do so, please contact us:
by postal mail:
Business & Decision – Direction juridique et DPO
Cœur Défense A -110 esplanade du Général de Gaulle
92931 Paris La Défense Cedex – France
by mail: mesdonnees@businessdecision.com
Copyrights
Reproduction or representation, integral or partial, of the pages, data, or any other component that makes up the site, by whatever process or support, is authorized, provided the source is acknowledged: Business & Decision.