The introduction to our previous article, "Customer Experience: high quality performance starts with data collection", quickly established that the current crisis and lockdown had caused remote collaboration and e-commerce projects to gather momentum everywhere. A statement that still holds true, especially with the new lockdown. The situation will persist and in spite of challenges, it is imperative for companies to continue their digital transformation journey in order to build resilience and give themselves more room for manoeuvre. But how to manage this?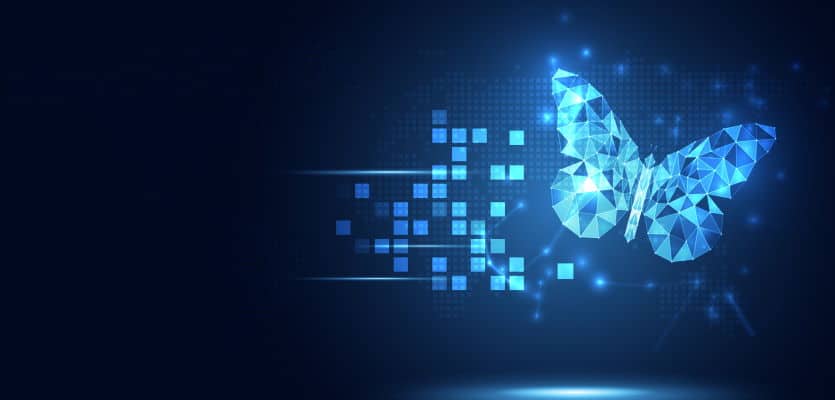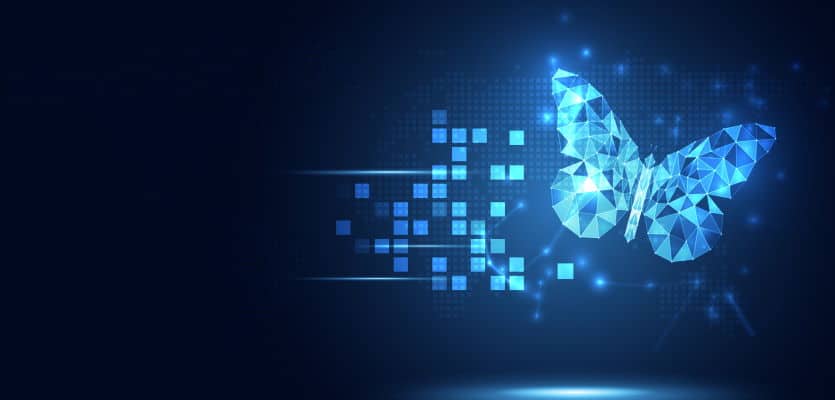 Reconciling resilient marketing with digital transformation
Resilient marketing (see Fred CAVAZZA's excellent blog post, in French), antifragility (concept developed by Nassim TALEB, and used namely in the stock market area, in french) and agility are becoming critical objectives for businesses. These objectives are shaping a new landscape which are creating difficult challenges according to our customers: how to quickly transform, without however making (too many) investment mistakes? How to react with speed and yet still manage to uphold a coherent global vision? And even if the no-code (or low-code) approach is undoubtedly key at this particular time, IT Departments and Chief Digital Officers have been telling us that they would rather not have to import into their IS the plethora of solutions being constantly created and replaced on the market every month.
In fact, an increasing number of consultants seem to be currently providing support related to solutions/data architecture and governance demonstrating that the demand is very real.
Regarding Customer Experience projects, we think that, at present, the major challenge lies in being able to reconcile resilient marketing with digital transformation, i.e. reconcile short-term requirements with a medium-to-long term vision.
Customer Experience optimisation often requires the prior internal implementation of one's own consolidated and unique Customer Vision or Customer Data Platform (CDP), to mention this upward trend. And we believe that 7 or 8 major architecture options are worth considering, each for which there are several competing vendors. This makes the task especially difficult. Though several approaches may be adopted, we have summarised our recommendation regarding customer data platform selection and deployment in the diagram below.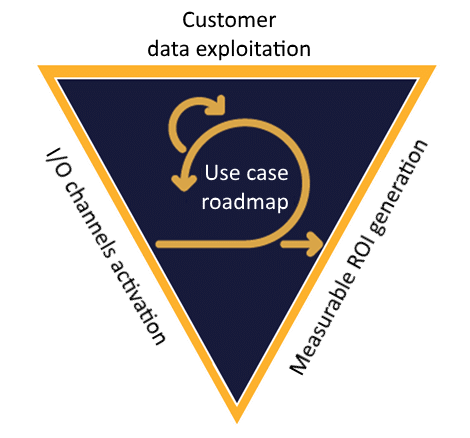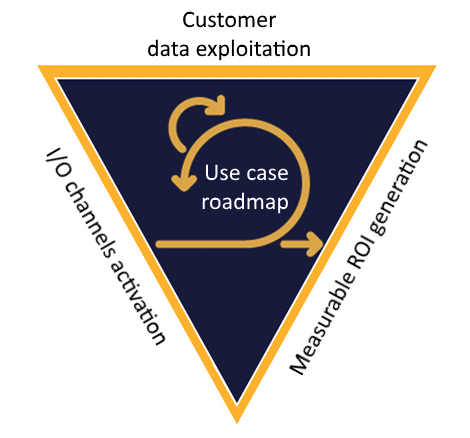 To successfully choose the best option over the next 3 years (at least), you must build an increasingly complex use case roadmap.
Building a use case roadmap
Use cases: what are they exactly? Customer experience optimisation and/or customisation practical cases identified after an analysis of the current situation (by stepping into the customer's shoes with a benchmark for one's own activity sector on the one hand, and a benchmark for other activity sectors on the other).
However, what we are suggesting is not only brainstorming on adjustments to be made. Ideas must be organised in a logical progression (roadmap), based on 3 key criteria:
1. The required level of Customer data exploitation
This is often used in marketing targeting, this can be ranked from simple to highly complex. For instance, simple targeting is based on a few items of raw data, collected from online behaviour or a customer profile.
More complex marketing targeting could involve calculated aggregates from a unique data source. Even more complex targeting could rely on in-depth analysis of data, from various data sources feeding a predictive model.
2. The number of mobilised customer interaction channels
For instance, if only mailing or emailing is required, then, from a technical point of view, the task is a much simpler one than having to coordinate customer experiences in real time between an e-commerce website, stores, an app and a call centre.
3. The expected ROI
The aim is to identify more clearly the outcomes that can be attributed to the use case. For example, revenue generated following abandoned shopping cart reminders or email customisation, store or restaurant visits following a text message informing customers of a promotional offer to celebrate an upcoming anniversary…
In such situations, prioritizing the most common use cases rather than more specific and infrequent ones is preferable. The aim is to use the generated revenue to drive the global project!
With such a roadmap, which must be put into perspective in the company's context (diagnosis and desired organisation) it is now possible to envisage a technical trajectory, to define the selection criteria for a CDP and prepare your team upskilling.
Resilient marketing and digital transformation… Are you concerned about this topic? Do you have any question?
Do not hesitate to contact us for advice or to simply leave a comment 😉