On 19 June 2020, the French Council of State confirmed that publishers could block access to their site whenever Internet users refuse their cookies, thereby making the cookie wall principle a reality. The importance of this debate, initially pitting publishers against the French Data Protection Authority, CNIL (Commission nationale de l'informatique et des libertés), shows that content publishers (both media and brands) are well aware of the necessity of collecting their own customer data, protecting the value of their content and maintaining a certain level of independence from the big GAFAM (Google, Apple, Facebook, Amazon and Microsoft), BATX (Baidu, Alibaba, Tencent and Xiaomi), etc. platforms. However, behind the debate lies a key issue for marketing teams: the data governance…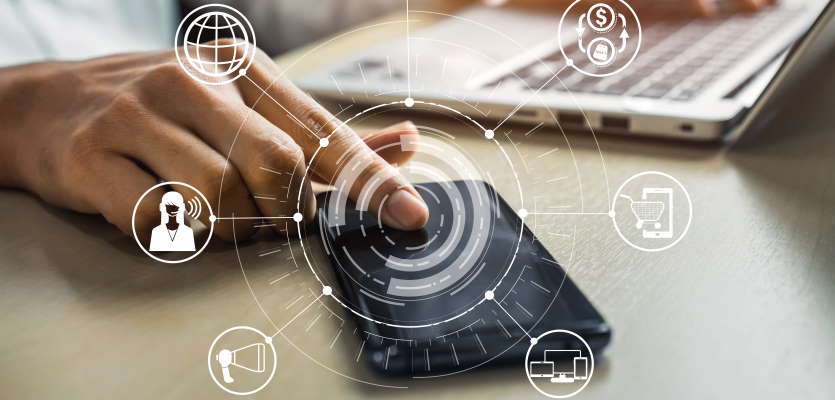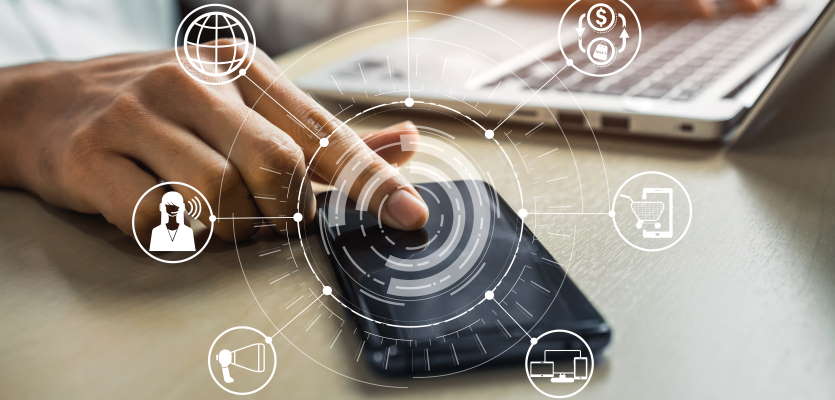 Customer capital is what we call the set of data which namely gets richer as we interact with customers, for example, along their path in a marketing conversion funnel. However, since customer data is also generated by management tools, CRM tools, marketing studies and campaigns, etc., a standardization process is needed to ensure that it can be exploited regardless of its format (which can be extremely diverse).
Building cross-functional, highly integrated customer capital
At a time when the marketing solutions market is becoming increasingly complex (vendors may be prolific, but the number of marketing interaction channels and formats seems to be forever growing!), it is imperative that these solutions help easily exploit this precious customer asset for campaigns and use cases.
This is why, in a context where data sources and/or activation channels are rife, we often recommend that customers build cross-functional, highly integrated customer capital, i.e. capital that is usually independent from CRM and Marketing databases.
Having already explained the importance, and described the content, of Customer capital in a previous article dedicated to customer experience, we would like to focus here on why this cross-functional dimension is a prerequisite for marketing is efficiency.
1. An increasing number of digital interaction channels
We have all observed that there is an increasing number of digital customer interaction channels and that these can emerge extremely quickly. For instance, the relatively new TikTok application, present in 141 countries, groups over 800 million active users (see here article presenting 50 key statistics regarding the application).
2. Interaction modes on one same channel are becoming more diverse
However, on one same channel, interaction modes can themselves evolve and become more diverse! For example, Instagram now offers no less than 5 different storytelling formats since its executives have announced the widespread roll-out, as from 24 June, of their new video format called Reels (TikTok competitor) in addition to the existing formats: feed, stories, IGTV and live.
3. The social commerce trend has gained in strength
Had you predicted that social commerce would be one of 2020's hottest trends? (see here the Digital Marketing podcast presenting these new trends).
4. The number of marketing solutions is exploding
Finally, you must have noted, as we have, that the number of marketing solutions is constantly increasing (more than 8,000 today according to the Chiefmartec.com site) with each solution inevitably bringing along its share of data, own operation modes…
Which data governance strategy for Marketing Departments?
To put it plainly, it is likely that Marketing Departments will only be willing to invest in a highly scalable technical architecture, that can integrate with all types of marketing applications and (micro) data silos. In such a context, deciding to outsource several cross-functional repositories in order to better administer and share them amongst all the channels seems a logical move.
For example, in addition to the Customer repository, intrinsically encased in the above-mentioned Customer equity, the marketing assets repository (DAM) is today a fundamental brick that must be outsourced (you should no longer settle for the content directories of one's CMS or e-commerce solution) in order to take advantage of particularly effective existing market solutions:
According to the vendor, Wedia, it is estimated that fashion retail brands use, on average, 8 illustrations per product. With their customer, Decathlon, going as far as varying its illustrations and videos according to country. And you? How many different illustrations or content do you have per product? How do you share them with your various channels? Are you satisfied with the time it takes to update or launch a new product?
Over and above traditional marketing asset management functions (life cycle, collaborative work, tags…), some DAMs, like for instance Adobe's, can nowadays automatically adapt the content's format (e.g.: video quality level) to the customer's use context for optimal customer experience… And you? Are you sure that your images and videos are creating their maximum impact on your e-commerce website, social networks and mobile application?
According to some studies, the market, estimated to be worth approximately 2.4 billion US dollars in 2017, should grow at an average of 18% per year until 2022!
The management of marketing assets is not the only brick that can be made cross-functional (there are other repositories such as the product and point of sale ones, as well as other cross-functional modules tasked with interacting with several solutions during a customer's multichannel journey, such as analytics and customization). But it is the one that seems to illustrate the marketing systems evolution required perfectly. And it can also help, in a broader sense, strengthen marketing data governance by improving reliability and shortening campaign implementation deadlines.