The second part of the article Marketing pressure as a strategic lever for growth? Of course! Today we'll take a closer look at the question of channels and their key role for every marketer. And we're off!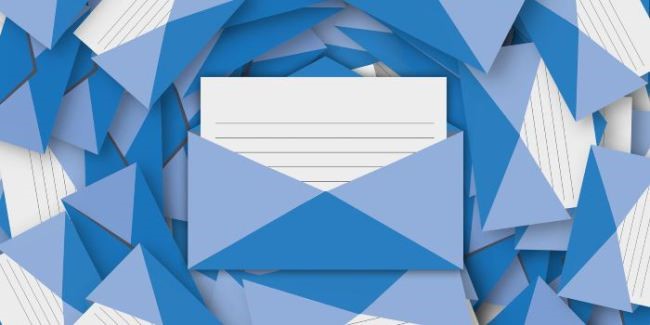 First things first: marketers simply must be familiar with their customer interaction ecosystem. Channels are like loud hailers for marketers.
Email
SMS/MMS
Paper mailshots
Call centres
Salesforce automation
Social networks
Push notification
Push Web
Push messenger
Programmed purchasing
On-site banners and customisation
Chat and chatbots
Setting up a multi-channel strategy: the essential criteria
Marketers must also take account of several factors when establishing their multi-channel strategic activities in order to enrich the way they rnact the contact plan at the various touchpoints.
The intrusive nature of the channel: is the channel seen as intrusive for the customer, and on what device?
Real-time: should the channel provide synchronous support (e.g. during a visit to the website) or asynchronously (e.g. email about the month's offers)?
The timing of the customer's response: will the customer get the message quickly (after a few seconds or minutes: emails, SMS, push notifications, etc.) or not until he has the time (after several hours or even days: email, post, etc.)?
The length of the message: will the customer devote more or less time to the content of the message, and is it tailored to be well received? Short formats like Push Notifications and SMS are brilliant, because they demand little effort and get right to the point.
The persisting impact of messages sent via a channel: is the information delivered a consumable (occupying the customer's mind for a very short space of time) or does it make a longer-term impact (a customer conversation with an advisor, for example)?
Cost: this is more of an internal consideration, but the reality is that the most innovative or impactful channels are increasingly real-time methods with a short TTM (Time to Market) and are therefore less subject to high costs.
How to detect the signs of too much commercial pressure?
A business must establish a matrix for the detection of signs of too much commercial pressure, and set up the right plan to address it.
These are some – but by no means all – of the elements to watch out for:
A fall in the rate of newsletter opening and clicks. This may indicate a disenchantment with the brand and hence erosion in the channel in question. All the communications with the customer should be considered as a whole, because if a customer becomes uninterested in the email newsletter but instead interacts strongly on mobile channels, it is probably pointless to launch the Marshall plan.
Reduced sales. You need to decide, in accordance with your business model, whether this normal or abnormal, and determine its root causes.
Higher unsubscribe rates. These are a strong indicator of a loss of interest and suggest that the strategy is not appropriate. Maybe the problem lies with the quality of the message, or its relevance?
A great variation in the response rate produced
An increase in designation as spam in mailboxes
A rise in customer complaints (a wave of complaints)
A rise in negative remarks on social networks
Other revealing elements coming from the business itself
Other revealing elements may come from the business itself.
A mass communications strategy (with little targeting) is never a good idea. Not even for you, messieurs les retailers!
Unattractive/irrelevant content; too generic, product-oriented, not customer-focused, out of context, etc.
An uncoordinated marketing plan, isolated BUs, a marketing vision not driven or enriched by the facts but only by feeling: the famous "we've always done it like that!"
Turnover in marketing/CRM/Sales teams. The loss of talent – in a world where professionals are always moving from one job to the next – can dilute a firm's overall knowledge. If there are negative reasons for these departures, they pose a real risk, with deeper root causes.
Modelling optimisation
Finally, to take the right decisions and to inspire your customers in the optimal way, a marketer must have access to modelling and a definition of customer pressure/optimisation.
That requires an analysis of the level of pressure on a customer at a given moment, and the production of a barometer for that customer (perhaps for each channel).
You can then identify several states of customer pressure which must be reflected in targeted action plans:
Inadequate pressure: the brand is insufficiently present for the customer, so his interest is limited; you are stuck in the acquisition phase
Balanced state: the customer has a satisfactory degree of interaction with the brand
Excessive pressure: negative perception = insistence, the act of purchasing dominates relationship; too much pressure for the Customer

Inadequate pressure Right pressure Excess pressure
Acquisition phase Retention and loyalty Risk of erosion
Marketing optimisation remains a vast and demanding topic. The aim of this article is to present and clarify some findings so that marketing professionals can begin to think constructively about these issues internally. And to put themselves on a battle footing for what seems to be one of the biggest challenges of digital marketing.