A new reality has appeared recently, and even more with the pandemic crisis, where human contact is more and more rare. All our interactions are held through screens which deeply transforms our way of interacting. So what can we expect in the future? What should be the perfect balance between human & digital?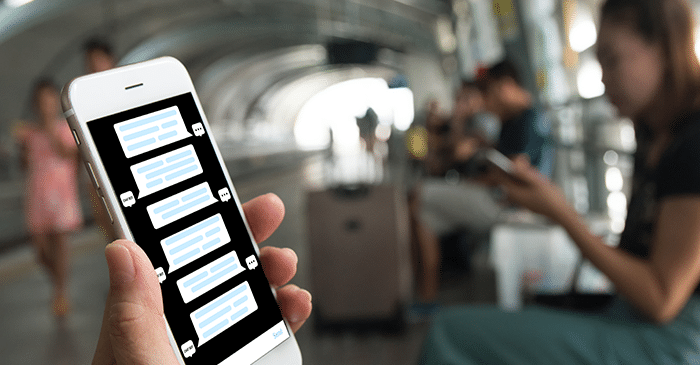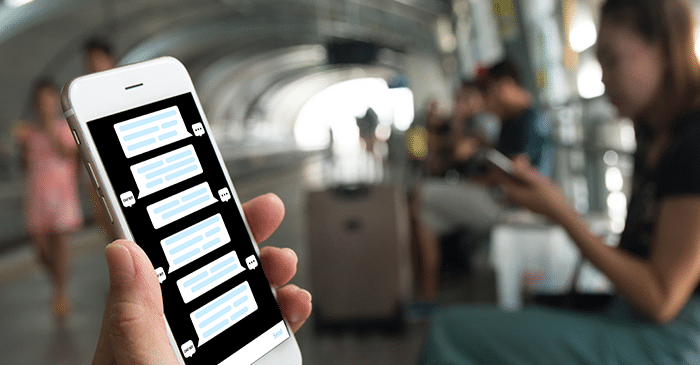 Personal interaction for customers can be synonymous with luxury good in an increasing digital world where customers are mostly facing QR codes, chatbots or artificial intelligence solutions.
The human touch remains essential
Our Business & Decision Expert Podcast strive to answer business questions in the domain of Data & Digital for your company's digital transformation. For this episode, our experts will tackle the subject from different points of view such as Customer Engagement and Human Resources.

What we will discuss in this podcast episode:
Why Chatbot are the right solution for Customer Engagement today?
Why humans presence is also required if we want to offer a customized and exclusive customer experience?
How to keep the balance between customer service with Artificial Intelligence and a human?
Does the digital is changing the way we interact usually?
Gerrit Denayer, Business & Decision Marketing Director, received different experts from different fields around our table to answer those questions:
Carlo Schots, Business & Decision Sales Director
Steven op 't Roodt, Business & Decision HR Director
Mick Levy, Business Innovation Director (France)
Wim Bosschaerts, Head of Customer Engagement Business Consulting
Bjorn Andelhofs, Marketing Officer at Business & Decision
Listen to the full podcast:

Carlo: (…) But if we look at the specific sales scenario, I want to buy something very luxury, very expensive. You can take for example, a sports car, would you have the same experience buying such a thing online? Or rather, getting to the garage talking to the sales guy doing it this drive? So I think this is a completely other experience. What would I accept as a customer?
Gerrit: You know, one of the most famous brands today, Tesla. You buy them online, you have three or four models, you have three colors, and you have an option to just check what you want to have. You click on "Submit", you do payments, and you know, x weeks later on, there's a car in front of your door. Yeah, do you?
Bjorn: Do you enjoy that purchasing process? Because I would say I wouldn't really.
Steven: At the same time when you have a car share, what you see is that the people are lining up at the stand of Tesla, in order to be to be entitled together to get a test driver, which shows people the service that they want.
Again, the major point we're talking about for this podcast is about creativity and emotions, which are the two things that are really human only and that AI will not have an important area in the state of data as we know AI today.

Mick Lévy

Bjorn: Yes, but I mean, that's kind of also the question: do we still need a human touching in customer engagement and customer service? And maybe as he said, maybe it depends more on the product or on the service?

Gerrit: I think less or less the price, but it's it's more more on the emotional side, I think, then how do we want to be pampered and treated? Because I can probably like sports cars and fancy cars, I probably have configured my car before I go into the garage, and know exactly what I want. But still, I want to have that human touch to make sure that I get, you know, my cup of coffee, and I can see that well. And I get invited to the next brand event that they're organizing, which probably is less when you just having digital connections.

Steven: Yeah, actually, what you're describing now is what is happening inside the human brain. This is we are talking about hormones, we are talking about oxytocin, we are talking about that experience, which is something that happens when you have an interaction with people when you feel that people actually understand are in accord with you. And this is an experience. And there's a certain form of excitement that you have when you have this social contact, which you don't have if or at least not that much more different excitements now.

Gerrit: I don't know if you know Boston Dynamics, you probably heard of them, they are one of the most famous robotic builders craters. Actually, they have created something called the spot robot. Yeah, that is now used in the Hospital in Boston to do the first triage when people coming on COVID. So, you know, besides of being the health issue, I would be excited to get the you know, that type of machinery in front of me…
Carlo: But the fact that in fact, we have as human beings, five senses. And behind our glass here we are using currently as we speak two senses: the eyes and the ears. So the more we do this, I would question if my other senses would degrade by going more digital. I don't need any more the other senses. So how would it affect me? Probably be a good question for you, Steven.
Steven: I, of course do not have an answer, which is under builder but I think it could well be that you're starting to develop a sixth sense. You will probably put more emphasis on the other senses that you have, I'm not sure that you experienced the same thing that that I experienced. Whereas in the past, I said, it is much more difficult to have meetings online, because there is not that contact and the social part is missing. And after a couple of months in lockdown, and having done a lot of these meetings, I do not have that feeling anymore, I do have a feeling that if we have this meeting that we are having an intense interaction, you see. So I think maybe we adapt to that situation.
Mick: I can see only two senses, computer vision and natural language understanding and processing. And maybe we could say that AI, as a further sense, is the first sense that is analyzing very large amount of data, just like us, but maybe with a much more powerful for that. And I think it's really coming like a new sense for AI. But I can smell it, I cannot touch, cannot feel the touch, cannot feel the good taste of good French food or crafted Belgium beer, for example.
Gerrit: Are you sure, Mick about that? I know people are working on, you know switching in an AI driven recognition system from from smells. So I mean, it is obviously not mechanical yet. But I think you know, AI will develop in that direction as well. And obviously vision and NLP are most advanced and certainly in business wise, most deployable for for, you know, recognition entrance and in NLP for doing and supporting type of tasks. But you know, over future maybe it will sense somehow and what senses they will be… we don't know yet though.
Mick: Yeah, you're right. But it will always be with an analysis analytical. No emotional. I think that's it, yeah, take the beer, it will analyze it. How much I don't know the type of molecule out there. And and it's not about emotion. Again, the major point we're talking about for this podcast is about creativity and emotions, which are the two things that are really human only and that AI will not have an important area in the state of data as we know AI today (…)

Business & Decision Expert is a podcast where we talk about Data, AI & Digital topics. ​We receive every month Data & Digital experts to discuss how Data is revolutionizing our daily lives and we strive to answer business question related to digital transformation.​ We aim to gather a community of Data passionate people around our podcast where everyone can learn something in a relaxed and fun way.
You can listen to us on Soundcloud, Apple Podcast, Spotify or other podcast platforms.