We are launching a series of three articles setting out our current vision of digital projects connected with customer relations. This series will lead to the formulation of a new approach to managing the customer information system, intended for commercial teams. In this first article we will investigate the current trends for enriching a CRM and how to optimise data quality.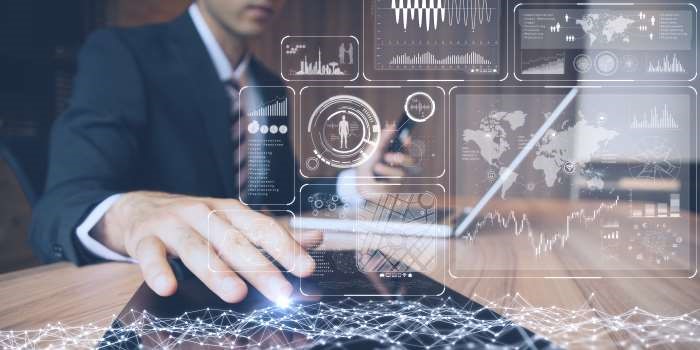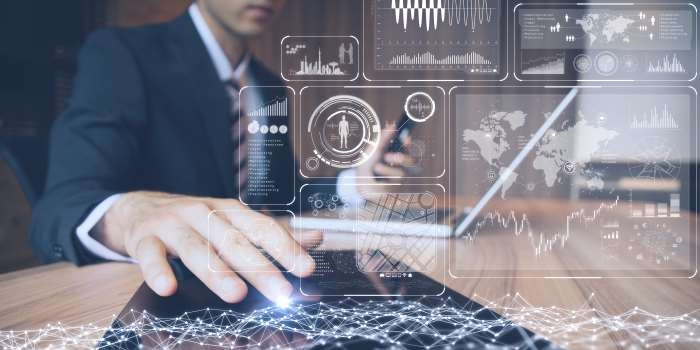 In 2016, Ginni Rometty (chairman, president and CEO of IBM Corp.) told organisations that for digitalisation projects, the road to follow had only just begun: "Digital is not the destination. Rather, it is laying the foundation for a more profound transformation to come" (MIT Sloan Review – Fall 2016). She spoke of the emergence of cognitive services and artificial intelligence which today are one of the main approaches to improving commercial performance still further.
Preparing data: still an essential stage
For most data science projects, data preparation is an important part of the work because without quality data, the result obtained cannot be reliable. Not being a data scientist myself, I shall not deal with subject at length but the parallels with digital are very clear.
Here are two examples. Firstly, most of the tools for listening to social networks have displays that show trends and raise alerts, both in terms of volume and of positive or negative perception. Now, the system operates largely on the basis of keywords and a given word can be present in different contexts for very different usages, for example, Orange or HEC. When the volume of reliable data is not large, it is best to make provision for some manual clean-up work and enriching the rules for the engines. That enables you to avoid extrapolating on the basis of wrongly identified trends.
In addition, CRM tools are being enriched further by making increasing use of artificial intelligence. This can, for example, be to help businesses to establish scores for their opportunities. Or to remind marketers that certain customers have been neglected or are at risk of churn (loss of clientele or subscribers).
However, for tools connected directly to the CRM, the quality of the suggestion (insight) provided depends on data present in the CRM database. In other words: highly operational activities such as interactions, appointments, contacts, opportunities, requests and claims, the difficulties encountered by marketers, and also data collected from external sources to enrich the CRM (frequent in B2B: addresses, sectors of activity, administrators, etc.)
To prepare your data, set up a Data Hub
In the end, at least two fundamental trends in projects which we are currently encountering require greater effort as regards data quality in CRM tools: data science and steering on the basis of KPIs. At Business & Decision, we recommend setting up a Data Hub upstream of data science processing to prepare and collate structured data. In general, the more the data have been cleaned upstream, the less needs to be done in this Data Hub.
Until now, our experience suggests, the typical approach of a CRM project was to construct a CRM solution brick by brick, starting with the customer information database and the tracking of opportunities, incidents or marketing campaigns. The project is then progressively enriched, a little as in the blue pyramid below.
Today, the stakes of the rapid transformation of businesses and capitalisation on their data ("data is the new oil") are such that another approach is possible, sometimes more effectively. This takes the opposite tack to the traditional approach. It thus focuses from the outset on what the business actually needs (processes, steering and data analysis) rather than on a highly detailed collection of data researched by marketers to describe their customers (key users) and is implemented through agile sprints.
CRM: capitalise on high quality data as early as possible
With the fall in storage costs, the generalisation of data science projects and KPI-based steering, it is never too early to capitalise on high-quality data, even anonymous, to respect GDPR, since there is no other way to…
analyse a commercial performance KPI without having exhaustive coverage in the CRM of business actions to evaluate the deadlines for opportunities and investment?
seek out prospects with profiles close to your best customers if those are not already described correctly?
identify the pathways for progress for marketers in their sales approaches if they do not enter the details of the interlocutors who they meet?
At the beginning of a digital transformation project, a dual approach is thus recommended: clearly formulating the stakes and the strategy to respond to them (the CRM/Marketing project falls within this strategy) and auditing the capital of data and indicators as a valuable reservoir to be constructed or protected (at Business & Decision, we call this the digital assessment).
In the two approaches, the cataloguing of the raw material of data and summary indicators is thus a near-obligatory stage to be carried out at the outset and must be reviewed regularly.