Any self-respecting marketer knows that communication campaigns on the social networks are a major contributor to generating traffic and optimising conversions on e-commerce sites. The trick is to choose the most appropriate social network. So you were thinking about Twitter? Excellent idea!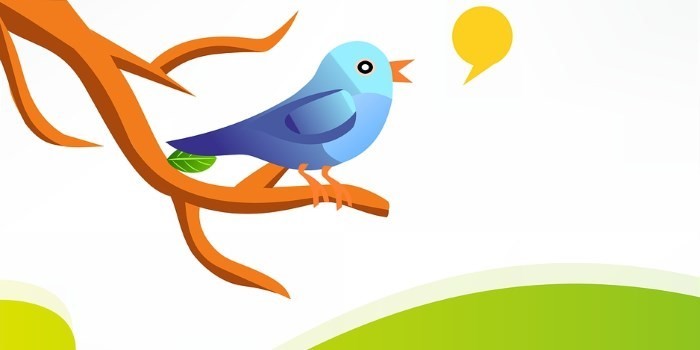 With more than 300 million active users every month, Twitter allows you to reach a maximum number of prospects on a single platform. Of course, that depends on you implementing a proper marketing strategy. My tips for getting the odds in your favour.
1. Respect the rules of the game
Although Twitter is an effective platform for optimising conversions on your e-commerce site, you need to keep in mind that the users of this social network have not gone there just to purchase products.
Twitter users go to the site primarily to keep abreast of current affairs, to find out the latest news from those close to them or from particular personalities (politicians, celebrities, etc.) In other words, it's not the place for a hard sell. Web users hate that!
But you can – what am I saying? You must, get involved in conversations, get to know your target audience and establish a relationship of confidence with them. Only after that can you push on to more serious matters.
2. Present your business at its best
Your aim on Twitter is to optimise conversions on your e-commerce site in order to generate more sales, isn't it? The first stage is to make the most of your brand image through your profile. This is how you should proceed:
Choose your user name: nothing complicated so far. This will be the name of your business. If it is not available for some reason, you can for example add a number to the end. But keep it simple and short. Your followers must be able to remember it easily.
Add a profile picture: in the case, your company logo.
Also add a header photo: the best thing would be a photo of your team or your premises. In a virtual world, this detail allows you to stand out and increases your credibility. Otherwise, you can always use an image which best illustrates what you do.
Take care of your description: this field can contain a maximum 160 characters sso write clearly and use keywords that could interest your target audience. Remember that location is vital for e-commerce sites, so do not forget to state it.
3. Make yourself useful
Communicate with your followers and respond to their questions quickly. These days consumers are more impatient than ever. If you take too long to respond, your followers will lose interest and will end up unfollowing you.
Further, the fact of responding to users immediately or at least quickly proves that you are really looking after them and not just treating them as "wallets on legs". Finally, also take note of negative opinions, as failing to do so will tarnish your brand image irretrievably.
4. Establish a community
Start by following your potential customers; they may then be encouraged to follow you in turn. Also follow the influencers in your field (people who are considered to be experts). They will be a key aid to you in the near future. Then give your followers a reason to follow you.
Become a source of knowledge: share high-quality content regularly in the form of videos, infographics, blog articles, or quotes relevant to your sector.
Share hints and tips, advice: that way you will become THE reference account for everything concerning your niche.
Invite your followers to discuss a subject using a hashtag that you define: this way you boost their engagement.
5. Optimise your posts
Above and beyond the relevance of your content, a few tricks will help you optimise interactions. Note that:
The most retweeted tweets are between 110 and 115 characters long
Tweets containing hashtags get 55 % more retweets (you can use up to three hashtags per tweet)
Tweets containing quotes get 30 % more retweets
Tweets with images and visual content get 200 % more retweets
If you want to put links in your tweets, put them in the first 50 characters of the tweet. A study has shown that this little trick encourages retweets and brings a higher click-through rate.
6. Tweet at least five times a day
Share relevant content several times a day to increase your visibility. According to several studies, the best times to publish tweets are at midday, between 14:00 and 15:00 and between 17:00 and 18:00. The rate of engagement is highest during these peaks. Clearly, this depends a lot on the audience that you are targeting.
And this five tweet a day rule is just an average. It's up to you to adapt it to suit what you have to say. Here again, the key is to stay relevant. Whatever it is, be regular, draw up a schedule with precise subjects.
7. Automate your marketing on Twitter
It remains true that tweeting several times a day – and particularly following well-defined timetables – can be more complicated than it looks. Luckily, you can automate this task.
Using tools like Hootsuite, Buffer, Mention or SocialPilot will save you time and energy. It is enough to plan your tweets several days or weeks in advance and that's all sorted!
8. Ask visitors to your site for a helping hand
Your e-commerce site has visitors? To make sure they come back, give them a chance to stay in contact with you by including a "follow us on Twitter" button on the site.
And ask site visitors to share the pages of products that they like. A phrase like "share this with your friends" will be enough to increase the number of shares. Of course, they'll only do it if you include share buttons.
9. Make use of all the functionalities offered by Twitter
Twitter has many functions which people do not know about. Twitter cards and videos for example make it possible to transform your everyday tweets into extraordinary tweets.
10. Activate Twitter cards for product pages
Twitter Cards are particularly useful for e-commerce sites. Unlike standard tweets limited to 140 characters, Twitter cards provided more information, because they show a thumbnail of your product pages with prices and the quantity available in stock. In other words, Twitter cards simplify the purchasing process and increase the probability of making sales.
11. Use Twitter lists to keep an eye on your target audience
This Twitter function allows you to target your customers more effectively. With more than 500 million tweets per month, it is of course not always obvious how to distinguish your target customers.
Using this function you can add specific people to a Twitter list and keep an eye on them separately. You will only see tweets from members of the list and you can concentrate on your target users.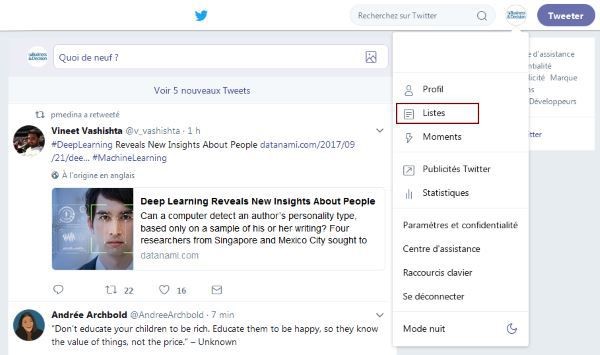 12. Track your performance with Twitter Analytics
The Twitter Analytics functionality shows you the tweets which were most heavily engaged with and the most interested and most active users. By studying these statistics you can change and improve your content and the structure of your tweets.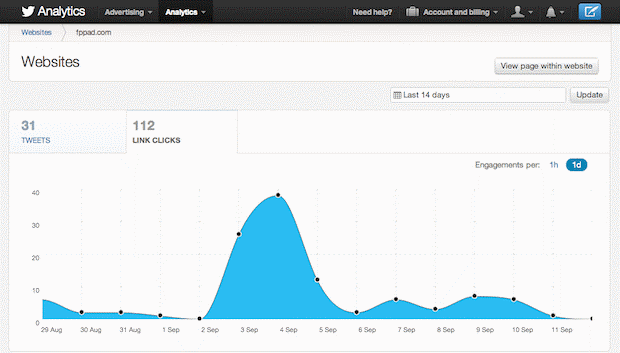 © FPPad
Bear in mind that optimising conversions on your e-commerce site using Twitter is not a rapid process. You will need to be patient. Nonetheless, if you take the time to engage with your followers, your efforts will be repaid in the end.