More and more businesses are using Marketing automation in their strategies. By automating repetitive marketing processes, it helps to create a personalized offer for the user by delivering content on time. Overall, it helps to engage with both prospects & customers in a smart & efficient way. But where to start with Marketing automation? How does it fit in today's world that has transformed consumer behaviors online? Rosie Van Den Broeck, Customer Success Manager at HubSpot answered our questions in our podcast!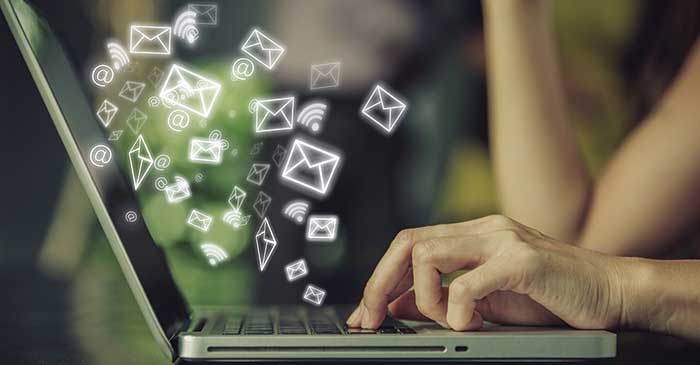 How to generate quality leads with Marketing automation?
In our Business & Decision Expert Podcast, we strive to answer business questions in the domain of Data & Digital. For this episode, we will deep dive into the subject of Marketing Automation and how does Marketing Automation fit in the "new today".

For this episode Bjorn Andelhofs, Business & Decision Marketing Officer, interviewed Rosie Van Den Broeck, Customer Success Manager at HubSpot.
What we will discuss in this podcast episode:

What are the best practices to start with marketing automation?
How to correctly understand your audience for your inbound strategy?
How to start your marketing automation strategy when all your data are not in placed?
How Marketing Automation is useful also to strengthen your relationship with your current customers.
How to measure & analyze your campaign results?
Why Sales & Marketing alignment is key for sustainable results?
How the pandemic has changed drastically the Marketing landscapes?
Listen to the full podcast:
Extract
Bjorn: We've talked a lot about leads, but you also have your existing customers, which you want to remain in contact with. So a big part of sales job is also the customer centricity meaning talking to these guys regularly. I think that also kind of fits the Inbound Marketing methodology, because we don't need to only do new business. We can also upsell, which is new businesses with existing clients. So I think that's also very important to note that these kind of things can be done with marketing automation. And that also is a big part of the alignment with sales. I know usually, the content is different according to what you're going to send or what you put into contact with leads and for clients. Could you elaborate more?

Rosie: I'm delighted that you mentioned this because customer centricity is crucial. And I think especially in the last 18 months, with the whole COVID pandemic, we've seen how important existing relationships are. There are so many companies who struggled but if you had a good customer relationship, if you had the trust built up between company and your users, they were likely to stay with you because they knew that you were someone that they could trust.

So personalized content is very important and this strong relationship with your customer is important. So I've seen even a switch between my customers that I worked with, they are focusing much more on customer engagement, customer retention. So those are two really key topics that we've been working on a lot. Why is this important? Because one, if your customer stay, it does secure incoming revenue, right. So you know that they will again next year stay with you. It's a safe revenue for the business. But also, if they're happy, they're likely to use your services/products more. Maybe if your customer is doing well, they'll add more people to the team who also need to use your services or your products more. But also they may be interested in growing with you because they see you as a trusted advisor or a trusted partner. So they want to do more with you because they see the value of your tooling or your product or your service.
And what we mean with inbound is really not just pushing your product or your service idea to the whole world, but understanding who is your audience? Who would be the perfect person to purchase your product or your service? Where are they? Where do they navigate online? What is their job title? What are they interested in?

Rosie van den broeck
Bjorn: Yeah, I think definitely is very important. And we kind of tackling another subject here, which I think might be nice. As you said the recent pandemic has also changed things on the whole sales and marketing landscape. Do you have some examples of that? Of course, we know, most people have been doing webinars, of course, that's the easy replacement of events. But I see now more and more, of course, depending on on the country, you're in, depending on our listeners here, but in Belgium, at least, it's it's kind of quieting down now. So we're able to do physical events again, and I see people are really appreciating that. Do you have any notes on that? How has it changed? According to you?

Rosie: (…) Another thing that I see, and you've mentioned before is the webinars, we've done so many webinars in the last 18 months, I think "Zoom fatigue" is one of those things that just came up. And we're kind of tired with it, right. But people are very excited again, about those in person events. But also, I see that a lot of companies have taken a very unique step of engaging with their prospects or their customers online, whether it's by really cool, unique events, or creating like a whole new space to engage with people. (…)

Business & Decision Expert is a podcast where we talk about Data, AI & Digital topics. ​We receive every month Data & Digital experts to discuss how Data is revolutionizing our daily lives and we strive to answer business question related to digital transformation.​ We aim to gather a community of Data passionate people around our podcast where everyone can learn something in a relaxed and fun way.
You can listen to us on Soundcloud, Apple Podcast, Spotify or other podcast platforms.