A survey is the best way of establishing the opinion of a target public, whether about a specific issue or a more general question. Whatever its form, an on-line questionnaire must be well thought-out in advance if it is to be effective and produce usable, analysable data. A necessity if you want to exploit its undoubted advantages in the age of Big Data.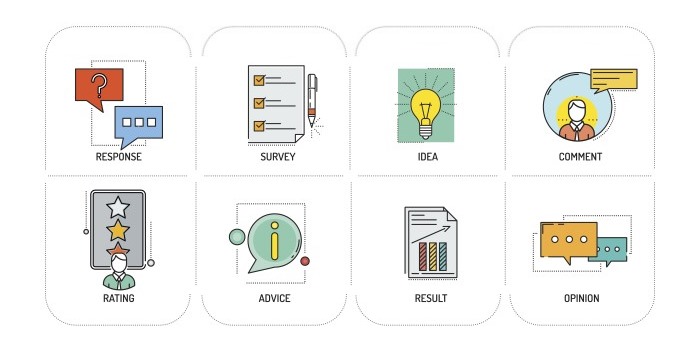 Conducting a survey calls for a minimum of expertise in the matter, and there are companies that specialise in carry out polls of every kind. However, in terms of implementation, creating an on-line survey is within the reach of almost everyone. With the arrival of Big Data and the digital transformation, what are the issues at stake when using these tools?
On-line questionnaires: an asset to any organisation
Once the decision is taken, setting up a survey takes no more than a few minutes thanks to the many sites offering an on-line questionnaire service. Free solutions enable organisations on a tight budget to use a service which used to represent a significant expense.
An organisation or association can thus access these tools to consult the opinion of its customers or members on a given question. An option that enables any organisation to get to know its public better, or its customer base in the case of a business.
The collection of data represents a crucial challenge for any enterprise starting its digital transition. On-line surveys are an excellent way of achieving this end.
Data: a gold mine for marketing
Now that we're living in the age of Data, this type of on-line survey can be a gold mine for many businesses. Because data, properly collected and analysed, is a resource of constantly increasing value.
Marketing departments of all the major companies now analyse your data to offer you products or services that reflect your needs. Smartphones and other connected devices have put an end to advertising that is of no interest to you.
These days, every advert that you see between two YouTube videos seems genuinely targeted on your expectations. To the point where it's a little disturbing, as if your device really knows what you might need. A sensation which Internet users can experience as an invasion of privacy.
This advertising is not a matter of chance: it is a well-oiled marketing strategy. After buying and analysing the data collected by a survey of X consumers, company Y has noticed that you were looking for a new set of headphones. That explains why the advert launched at the start of your YouTube video presented the latest headphones with such-and-such an option. An on-line questionnaire is a data gathering tool that has gained hugely in importance with the arrival of Big Data.
A multitude of companies now specialise in this market segment. Their mission: to collect data of all kinds of different customer profiles. Average profiles or niche markets: nothing escapes them. These enterprises scour the Internet and its users to provide studies of on-line consumer behaviour.
On-line questionnaire: who's accessing my data?
When you've just answered the questionnaire your friend created for her thesis, it never crosses your mind that your data have been collected and analysed. But you're wrong.
The on-line questionnaire you've just completed was a free service offered by Google under certain conditions of use (which you certainly didn't read) stating that all the data gathered using the tool remains the property of Alphabet, Google's holding company. Alphabet has no qualms about selling these data on to companies that want to build up targeted databases of consumer profiles.
So answering an on-line questionnaire exposes you to the collection of your personal data for commercial purposes. Although the party asking for the information is not necessarily a data company – in fact, that is rarely the case – the survey service administrator regularly uses the tool to gather personal data.
Tips to help you create an on-line survey can easily be found on the Internet.
Towards an analysis of the data
To limit the improper use of private data, users must be aware of the information they are giving and remember that they could be exploited. For businesses, using a specialist service for conducting on-line surveys can give them control over the analysis of the data and thus constitute a viable solution. Subscribing to a professional service enables them to adapt the data analysis method to suit the subject of the study and the targeted sample.
Every organisation is not out to plunder users' data. It is essential for organisations to identify the operators and the services they offer in order to optimise a survey. This will put them in a position to make the most of the analyse the data gathered so as to optimise their strategy.