The difference between the appearance of the first Smartphone in 1992 and the iPhone 6 in September 2014 is not that great. They are just terminals, with more or less large screens, with varying capabilities that receive or send text messages, SMS, MMS, iMessages, email, push notifications and access web and native applications. The device changes but the principle is the same as a desktop or laptop. Thus, if mobile has opened up and normalized access to information ranging changes in practice, they do not thereby revolutionized the relationship we have with digital namely a push pull relationship, "I ask you a question and you give me an answer. "
Besides that, with the emergence of new "big words" such as Big Data and Internet of Things, we feel that we are at the dawn of a new era, but is this craze legitimate? The question is simple, is there a market for the Internet of Things? All these startups, emerging around objects connected by more or less wacky smart objects. Are they actually the foam of a wave that can be seen in the distance or the foam that happens exhausted on the shore?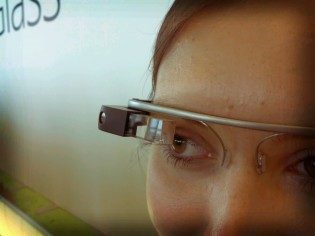 Why did HTC announce he had suspended his "wearables" beginning of October 2014?
Why was Google Glass so revolutionary and so brilliant, yet they are still not on our noses at all?
Why did Nike say they plan to stop its connected devices division in early 2014?
Is it a matter of time to be able to market? possibly … a question of meaning and purpose? Certainly!
Connected objects: a bridge between the world of digital and the real world
The internet is global and unique. The internet of things does not exist. Objects that are connected and "super-marketed" are ultimately a bridge between the real world and the world of digital. And thanks to the billions of users that are active in the digital space and markets, it is a fact that the digital world is found at the beginning of a revolution, a pop revolution around data.
Imagine an application that will completely change its interface and its functionality depending on your background, steps in your buying journey, purchase history, browsing preferences, proximity to a place, time of day, date, weather, Content Calendar…
Imagine an app "invisible" self-learning to listen to you all day and in the evening… the possibilities are endless and medium term will completely redefine what should be an app. It could be mobile, tablet, laptop, in-car, one-watch, or invisible!
The most concrete example is the current Hello Barbie Mattel recently placed on the market. It, in particular, is able to have a real conversation with someone.
The outlook for connected objects is in everyday life
Thus, if we extrapolate all we know, the future of digital could be "no digital" thanks to connected devices. A world where the relationship we have in digital "push pull" would be reinvented. A world where the "Human to Digital" paradigm would be reversed into "Digital to Human", a world where we would certainly be less-equipped and connect to objects invisibly allowing applications to refocus on real life and interpersonal interactions without your nose glued to a screen!
A world where our digital identity card precedes us from our own free will, is moderated in our image without any action on our part. How about a store where prices would adapt to your environment without having to negotiate anything? Or consider an application that you propose alternative transportation better for your health, faster and cheaper, depending on whether you are alone, with family, or on the go in a hurry?
Yes, predictive and invisible applications are already largely possible. Imagine what these concepts will provide for tomorrow's users?