Disclaimer: although we talk much about bounce rate in this article, our aim is not to explain how to use or calculate this indicator. Today we are going to help you improve the customer journey and in particular the point of intersection between the media and the brand's digital environment. We do however recommend that should understand how the bounce rate is calculated using your tool and the configuration required before using it as a unit of measurement.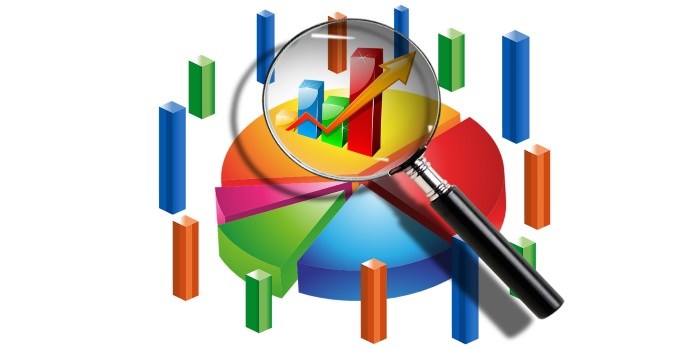 Identifying just what is behind a high bounce rate
When working on traffic acquisition, one of the things that people most often mention being unhappy about is, without question, a high bounce rate and the feeling of wasted effort on the part of the teams. Which media agency has never received that kind of complaint? "The campaign isn't working", "The bounce rates are too high". Or "We're wasting money, far too many users are leaving after a short time".
So why, while digital specialisations are booming, while when there are more and more experts on traffic acquisition and on-site optimisation, is a high bounce rate on destination pages still always a problem for digital teams? To understand, we need to start again from three points that can explain elevated bounce rates (above and beyond the misconfiguration of this KPI, as the disclaimer notes).
The digital environment (1): (very) succinctly, the visual quality of your site and its technical performance (page load time).
Digital media campaigns (2): (very very) succinctly, the quality of digital creations and configuring campaigns correctly.
Lastly the coherence of the journey (3), i.e. the landing page which makes the link between your digital environment (1) and your advertising content (2).
Key points to address
Points 1 and 2 must be addressed, as without them the media campaign cannot be effective. Have you ever seen a highly effective campaign where the pages of the site failed to load? Have you ever seen a high-performance campaign where its OTS (Opportunity To See) was greater than 10? Of course you haven't. But businesses have as a rule already clearly identified issues relating to points 1 and 2. And there is enough expertise around to avoid this type of situation. If this is not the case, you first need to challenge the agency and/or its staff on these two points before any further steps.
Conversely, point (3) is sometimes neglected, too often worked on urgently or without method, and sometimes not correlated with the permitted media investment. Why? Because the destination page is the link between two quite separate approaches: on one hand, media and on the other a digital environment.
Indeed, this point is often left unresolved because it needs two quite separate teams to work on a common subject. And this of course is also an organisational issue and the problems start. Although apparently less complex than point 1 and point 2, the coherence of the journey actually requires the flawless organisation of two teams which have no mutual contact.
Improving the consistency of your digital environment with advertising content
Let's take a look at the actors involved. On my left, the "digital" team (A) which is your technical and content team: your webmaster or head of integration, your content manager and the creative teams that produce your visuals (whether they are internal, external or a bit of both). Their aim is to produce a functional site which is ergonomic and consistent in terms of navigation.
On my right, the "acquisition" team (B) generally consisting of your digital agency and either the head of media, or your traffic manager if your business is not stuck in 1980. Its main aim: to make you spend as much money as possible on campaigns while reaching the performance targets that you have set.
Your bounce rate and a prospect's ability to navigation smoothly around your site will depend on these two teams' level of collaboration and ability to work together. How do we get these two teams to get their heads together? More specifically, what are the issues on which they need to reach agreement before going back to deal with their own tasks and responsibilities? To help you, we've drawn up a list of points where it is vital that these two teams talk to each other.
What team A needs to communicate to team B
Navigation and site structure
The acquisition team needs to understand how the site is organised in order to decide with the digital team how the landing page is to be integrated into this structure and the pathway around the site.
Graphical styles and visual identifiers
Ensure that there is a visual consistency between the advertising and the site in order not to cause users to reject the site on arrival. A simple means of resolving this problem is to use the same creative agency for advertising content and site content. However, for reasons of price and specialisation (web integration), this is rarely the case.
It is therefore very important for team A to communicate with team B about the elements of visual identity. Whether that is in terms of a visual universe or just the font to be used. We therefore recommend that you maintain the highest level of consistency so that user navigation seems natural.
Consistency of the message
Information given in an ad must not conflict with what appears on the site. That may seem completely trivial, but it will be seen as false advertising and will result in immediate rejection by the user. It is therefore up to the digital team, and more specifically those in charge of content, to provide the right information to the acquisition and media teams.
What team B needs to communicate to team A
The difficulty here concerns not so much the information that the agency will provide, but more the point at which the agency will be able to make the information available. Using tracking and analytics (if tagging has been done properly for redirections, with clean UTMs), you can find out the source of traffic for any particular landing page and quickly analyse performance on that basis.
This benefit must however not obstruct the provision of this information to the digital team ahead of the campaign launch. Integrating team A from the start of the process will thus make it possible to identify difficulties or inconsistencies in the media and redirection far enough ahead for the errors to be rectified in time. So it seems to be that it would be wise for teams A and B to reach agreement for each digital campaign on the following points.
Destination URLs
Targeting (audiences, keywords, etc.)
Affiliate sites used
The visual identity of the advertising artwork
The message and the wording used in this artwork
And last but not least, the budget for each of these.
If the agency provides nothing but a simple list of campaigns and redirections without a budget breakdown, you can well imagine a scenario where the digital team spends the same amount of time on each destination page, while one page alone might receive 70% of the media investment. Clearly 70% of the time available should be dedicated to improving it and making sure it is in line with the target of the campaigns.
What team B needs to check before starting distribution
Redirections must all be tested. It would be a real shame after so much effort and discussion if the party gets spoiled by having advertising for product A redirected towards product B.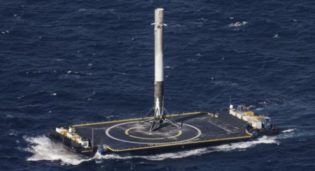 If Space X is capable of making rockets land on a barge, you should be able to make your campaigns land on your website. © DR
A classic case of inadequate communication between digital and acquisition teams
If you don't take every precaution to ensure that teams A and B share all this information properly, my experience suggests strongly that you will land up in this sort of situation.
The digital teams (A) will tell media (2): "we're getting low quality traffic". Or else the media teams (B) will tell digital "the site loads too slowly". Or both, ending up in a lot of back and forth that will frustrate the marketing department. And the relationship between agencies and advertisers at every level just gets worse. If you have already been in this situation, you might well have been faced with point 3 without realising it. If after you have made changes to improve points 1 or 2, you failed to see any positive developments, it is because your real problem is at level 3, cooperation between teams A and B.
Contact us
I hope that this article has helped you understand the organisational issues around campaign redirections. The aim is of course to improve the organisation of your work to improve performance and reduce your bounce rate. For more detailed and exhaustive and custom support to help improve your digital performance, Hub'Sales can guide you. Don't hesitate to contact us or leave us a comment below this article.