Whatever their size or business sector, enterprises are required to preserve certain documents for a given period. But how is Big Data changing document archiving? And how can enterprises adapt their practices to negotiate these changes and profit fully from their archives? Towards a response…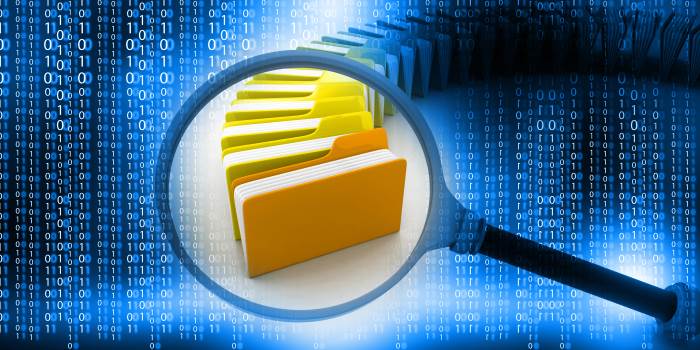 The minimum period for which documents must be kept varies a good deal, depending on the documents in question. And, until the expiry of the legal limit, these documents can be inspected. Today, the huge volume of information constituted by Big Data represents a major issue. It is essential for companies to take note of this and act accordingly, if they want to be able to profit from it.
Archiving documents, and hence data, has taken on a new dimension for businesses. This task, a profession in itself, needs sound organisation. Documents must be archived intelligently so they can be found when needed. Providers such as archiveco.fr or archimest.fr offer a range of solutions for preserving company documents securely and confidentially.
The documents are first itemised, then sorted, identified and classified. Whatever the solution chosen, the working procedure is virtually identical and the same rigour is required.
Archiving and the multiplication of data
Even in a digital era, companies still make extensive use of paper documents. One archiving solution consists of storing the documents in folders after sorting. But the digitalisation of paper documents is increasingly common, turning them into digital data. They can then be scanned and stored on a platform available 24/24 via a client space solely accessible to authorised people.
However, in the event of digitalisation on demand for those companies that only want to digitalise some of their documents, these last will be available on request.
What documents must a company preserve?
Throughout its existence, an enterprise produces and accumulates a large number of documents that must be stored in order to provide evidence in case of disputes.
Some of these only need to be kept for a short period, such as staff working time records, which only need to be stored for one year. An individual entrepreneur with limited liability (EIRL) must keep documents relating to corporate taxation for two full years. And those relating to turnover or property taxes are stored for three years.
Documents relating to the operation of the company, staff records or commercial contracts are kept for five full years. This rises to to 10 years for Internet contracts, starting at the time of delivery or the beginning of the service. Finally, we should also mention the archiving of property or land contracts, which must be held for 30 years.
All these documents represent just some of the mandatory documents. So it is understandable that, given the huge quantity of papers to be preserved, enterprises are tempted at the time to archive all of it. Including the most superfluous files. An immediate time saving with adverse long-term consequences. Eventually, much time will be lost in searching for a vital file lost in an indigestible mass of paperwork.
Down the years, the gradual accumulation of all these documents swells the volume of archives. As a result, entrepreneurs can find themselves having problems managing this mass of information before they even know it. And that sums up the challenge of archiving Big Data.
The organisation of information and Big Data
Companies have more and more data to manage, and more reasons to do so. The mass of information exchanged throughout the world is expanding all the time. The same goes for the archives of a company, which can very soon become incapable of consulting its records effectively. Against this background, locating the information relevant to business development and growth can be complicated.
It is not enough just to back up the data. Mistaking back-ups for archiving is a fatal error. Archiving consists of classifying the originals so that they can be located for any purpose. Whereas backing up is a matter of copying the files so as to be able to restore them if the need arises.
Archiving is also distinguished from backing-up by the concept of security. Unlike documents that have been backed up, those which are archived cannot be amended, their destruction is impossible without careful monitoring and any operation carried out must be recorded for traceability purposes.
What are the archiving consequences of the explosion of data and their use?
Nowadays, the constant flow of information means that new techniques must be developed, such as on-site archiving or the short-term storage of catalogued items. All methods of rapidly and easily accessing the data needed for taking important decisions.
Effectively consulted archives are much more than time-savers; they generate income. Big Data is encouraging companies to archive everything rather than identify the relevant information and separate it out from what is less useful.
What is more, it's obvious that no company wants to see its information leaked. Disclosed documents and the interpretations put on them can have very harmful consequences for a company's image. And they can impact its market share. So every effort must be made to stop such incidents from happening, including at the time the documents or files are destroyed.
Thus, the documents must kept securely on behalf of enterprises via an archive in the premises of the provider, if that is the option they choose. Professionals in the field know how to protect the masses of data that enterprises leave in their hands.
New sources of income deep in the archives
The risk for enterprises is that they will be caught up inextricably in a flood of data that will hamper their decision-making and the growth of their business activities.
Well preserved and used, these data represent a mine of wealth. According to a study carried out by the research and analysis consultancy IDC, the companies that navigate the turn to Big Data correctly and that use their archives intelligently succeed in finding new sources of income. Sources of income that average 7.5 million dollars…