Digital has engendered a fundamental shift in the way we behave, think and perform business. One of the most essential transformations for today's organisations is to adapt to how the customer has changed. This obviously has a massive impact on the salesforce and its methods.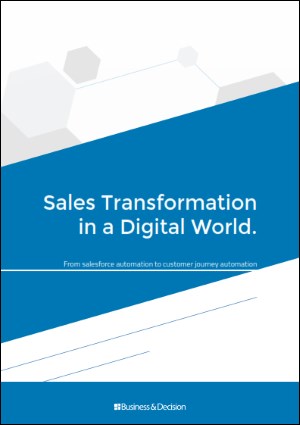 The Customer Journey has changed dramatically, becoming far more digitized and needs consistent use of many tools, technologies and methods to effectively reach the target audience. Yet, so many – especially those coming from mass retail B2C organisations – still rely on traditional CRM (Customer Relationship Management) SFA (Salesforce Automation) approaches and tooling for support.
Effective as these solutions may be – if correctly used – in this age of customer empowerment, they will no longer suffice on their own. An integrated customerenabling approach is the way forward to more cost-effective selling.
This document focuses specifically on the renewed role of CRM in the context of adapting to the new Journey standards.
Fill out the form to access this content >>