Whitepaper "Sales Transformation in a Digital World"

1

min read
Sales Transformation in a Digital World
Digital has engendered a fundamental shift in the way we behave, think and perform business. One of the most essential transformations for today's organisations is to adapt to how the customer has changed. This obviously has a massive impact on the salesforce and its methods. The Customer Journey has changed dramatically, becoming far more digitized and needs consistent use of many tools, technologies and methods to effectively reach the target audience.
This document focuses specifically on the renewed role of CRM in the context of adapting to the new Journey standards.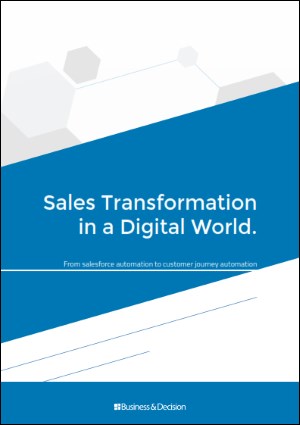 Il n'existe pas de commentaire pour le moment.