Control the Chaos – Using distributed marketing to get organized

3

min read
For companies with multiple marketing teams covering specific geographies, brands, and/or market segments, the challenge to stay organized and efficient is great. Failure to get and stay organized results in inconsistent messaging, wasted cycles, and, ultimately, wasted marketing budget. Distributed marketing can simplify marketing team communications and increase return on marketing investment (ROMI).
The goal of this post is to explain how distributed marketing works and how you might be able to benefit.
What is distributed marketing?
Distributed marketing is a solution consisting of rules that help coordinate marketing communication activities for multiple, separate teams across an organization. For this example I will use a company that has two distinct marketing team types:
• A "central" Corporate Marketing team –in charge of overall branding and messaging
• "Local," Field Marketing teams – responsible for managing campaigns that align to their specific geography, brand or market segment
This is a common example where the company can has one Corporate Marketing team with one to many Field Marketing team(s) (Figure 1).The Field Marketing teams can be organized by region, brand or market segment.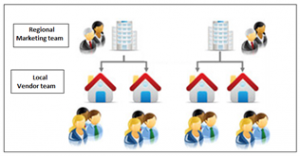 Figure 1: Regional Marketing team and Local vendor team
Often, steps in the campaign creation process (Figure 2) are managed by both:


Figure 2: Market Manager and Product Marketing Manager
• A central team leader: the campaign requirement and execution schedule are from the central Corporate Marketing team. The local Field Marketing team can only add their own specific execution parameters.
• Local team leaders: the campaign requirement and execution schedule are created and managed by the local Field Marketing team. The central Corporate Marketing team provides input (refines the campaign, creates and edits content, assures that campaign content adheres to corporate brand standards).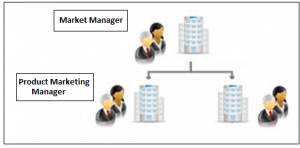 Figure 3: Campaign creation process
For many companies, communication type will determine which marketing team will take on the team leader role and manage a campaign, and they need to determine the team leader automatically. There are many different solutions in the marketplace, but Adobe Marketing Cloud provides a complete solution with robust distributed marketing functionality that covers all aspects of the campaign creation process.
What is Adobe distributed marketing?
Adobe distributed marketing is an additional function of the Adobe Marketing Cloud that manages the relationship between central and local teams. There are 2 main campaign types:
• Local campaign: the local team drives and manages the campaign. The central team initializes the campaign with the local requirement or proposes a campaign that fits local objectives
• Shared campaign: the central team drives, creates, and manages the campaign. The local team participates by adding their own specificities (market segment, geography, etc.)
Adobe manages four configurations (sub campaign types, see figure 3) defining the central/local intervention scope. All campaign types contain steps to enable interaction between local and central teams. Teams can select the type of campaign and the team collaboration interaction required for execution.


Figure 4: Adobe Marketing distributed sub campaign types
*Created by central, changes and targets managed by local
**First approval from local, final from central
***Need specific implementation to allow for limited changes from local team
Who needs Adobe distributed marketing?
Not all companies will need Adobe's distributed marketing features. We ask three main questions to determine if Adobe distributed marketing is necessary:
1. Marketing team(s) organization: Are there different entities involved in the marketing campaign creation process?
2. Team interaction: How to marketing teams interact? Just because you have multiple marketing teams doesn't necessarily mean that you need distributed marketing. Your company can benefit from distributed marketing if you execute your campaigns in the following ways:
o Globally: There is one global strategy that needs to be applied to campaigns targeted to specific regions, brands or market segments
o Centralized: Field marketing teams request campaigns from a central, Corporate Marketing team.
Distributed marketing promises
The greatest benefit of distributed marketing is more efficient communication across teams. Adobe distributed marketing helps marketing teams realize increases in:
• Productivity: centralization and capitalization of resources and better task assignment and management.
• Efficiency: campaign communication aligns with global vision AND local specificities.
• Control: campaigns/channels are optimized through centralization.
How hard is it to implement?
The effort need will depend on:
• The organization structure
• The campaign type used


Figure 5: Implementation effort
In conclusion, getting and staying organized can reduce the marketing team's cost of communication, resulting in increased Return on Marketing Investment (ROMI). Adobe distributed marketing is a complete solution that helps companies organize marketing activities across multiple teams and can be implemented easily, without a high level of effort.
Il n'existe pas de commentaire pour le moment.