Home >

Katherine Earnshaw

Katherine Earnshaw
Tribe Lead - Performance
Katherine Earnshaw is the Belgian Tribe Lead for our "Better" Tribe, focusing on enhancing the operational efficiency of our clients. She is also a Senior Project/Program Manager with a solid experience in application and project management with a demonstrated history of working in the information technology and financial services industry. Skilled in business analysis, change management, data governance, and ERP strategy.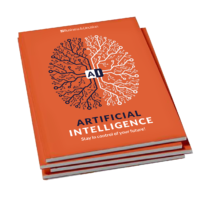 Artificial Intelligence: Stay in control of your future!
What are the opportunities for enterprises with Artificial Intelligence? How to launch AI projects? What are the best practices, benefits, and risks? You will find all the answers in this white paper, available and instructive for all.
Download
Premium
Stay in touch
Find us on social networks