Organized, optimistic, curious... I definitely like to make things right and going further ! I write about digital marketing & communications and social media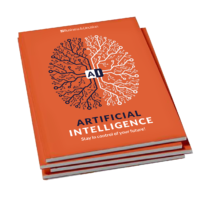 Artificial Intelligence: Stay in control of your future!
What are the opportunities for enterprises with Artificial Intelligence? How to launch AI projects? What are the best practices, benefits, and risks? You will find all the answers in this white paper, available and instructive for all.
Download
Premium
Stay in touch
Find us on social networks