Whenever I start a conversation on chatbots, I realize many of my interlocutors have are already familiar with them. Sometimes the experience was good, mostly, they had mixed feelings, and sometimes they had a very poor experience with the implementation.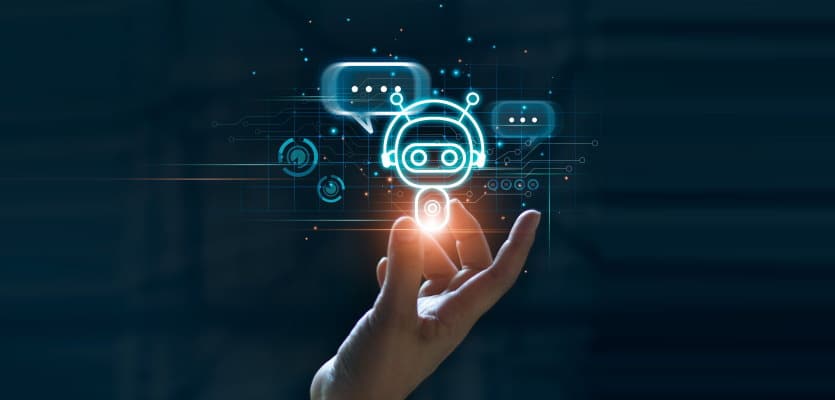 Often, when their experience was not good, they blamed the bot for not solving their problems or thought that it was poorly adopted.
Let me make a small analogy: when you need a new car and your only criteria is 'the need for a vehicle' there is a huge chance that you will not end up with a model that will meet your expectations. Before deciding what vehicle, you want to buy, you need to make sure you know which criterias it must have to match your needs.
If those criteria are too wide, let's say, 'bring me from point A to point B', you risk ending up with the wrong solution. Any vehicle can do this, but are you looking for a car to use for fun, to drive people around or to transport materials, to go fast or slow? How much would the operating cost of the car be? Do you want to buy an old-timer, and refurbish it yourself, of get a fully electric 'off the shelf' car?
A chatbot is just a touchpoint
The same goes for chatbots. Don't forget that a chatbot is just a touchpoint to whatever needs to done behind the scenes; it's the steering wheel and dashboard, not the engine, color, or wheels And although steering wheels mostly look the same, the technology behind it is not!
Instead of calling them chatbots, I'd rather position them as conversational engagement platforms.
I consider that, there are 2 large groups of conversational platforms we should look at (and I'm sure there are many other ways to look at this).
Transactional driven
Knowledge driven
Transactional conversational platform driven
This first category generally applies to completing a booking for a hotel or an airplane ticket for example. This means the chatbot has a limited number of things it understands (intents) but needs a high level of interaction and understanding (NLU – Natural Language Understanding). Furthermore, you need to be aware of the context hierarchy within a conversation. Let's look at an example here.
"I want to book a flight to Barcelona next Wednesday."
The intent of this request is very clear, and some additional parameters ('entities') are already provided; Destination is 'Barcelona' and I'm flying 'next Wednesday'. To be able to complete your flight booking, the chatbot will engage in a conversation to get other information like the return date, the number of people, the duration of yourstay and any additional luggage. Eventually, during the conversation, the bot might ask if you are interested in purchasing travel insurance. Now before answering that question, you might be interested to know what is (actually) covered in this insurance.
Now before answering that question, you might be interested to know what is (actually) covered in this insurance. So now you leave the initial conversation to talk about the insurance. This means that, at a certain point, you need to pick up the conversation on booking a ticket wherever you have left it. This can happen with any of these questions, and this subconversation can lead to yet another conversation. As you can imagine, although this is possible, it is not easy to keep track of this context. These types of conversations typically are not built and maintained by business users, but rather by chatbot developers.
What we see a lot is that transactional chatbots typically have the following characteristics:
Number of questions it can reply to (intents) are limited from tens to hundreds
Level of conversations is high
Need for Natural Language Understanding is very high
Maintenance is typically done by specialists
Often uses conversation trees as model
Often used for transactional purposes
Knowledge conversational platform driven
If we look at the second category of chatbots, we are talking about a different type of tooling. In these solutions, knowledge management, customer support, escalation management and knowledge centralization are key. These platforms really are the 'workhorse' to help organizations cope with large amounts of questions. Questions that can come from different types of users, like employees, consumers, support agents, citizens, etc.
The most important in these types of implementations is the knowledge behind the scenes, and more particularly, the knowledge that is not yet in the knowledge base. Who is responsible and in what timeframe to add new knowledge? What will be your escalation procedures, who and what will you integrate into existing ticketing systems? What questions do you want to add, and which questions do you want to be answered by a live person? What are your 'knowledge gaps'? Do you want to integrate a live chat functionality, and how will the handover be? Another (very) important point in these projects is the maintenance of the knowledge.
Once the information is centralized, what will be your workflow to make sure the content stays up to date? From a conversation point of view, these conversational bots will try to answer a question as soon as possible, and if a question is ambiguous, it will ask for clarification to make sure it understands it correctly. So, when looking at Knowledge driven chatbots, following elements are key characteristics:
Thousands of questions, sometimes in many languages
Level of interactive conversation is limited
Platform tries to identify the intention of the question and will ask for clarification in case of ambiguity
Low-to-Zero Technical maintenance
Content will be provided by business users and knowledge workers
Use of knowledge bases, not dialog trees
Mostly used for answering repetitive questions
Chatbots are an emerging market
In short, chatbots come in many flavors, and certainly this is an emerging market today, where both big names or niche player are very active with different levels of success. Mostly, their success depends on the choice of the right product for the presented business need.
Feel free to reach out to us if you have any question about conversational chatbots. We'll be happy to help you find the strategy that your business needs and help building or implementing the solution fitted for you need."